Flexible, cloud-based, fitness club billing software.
Get more of your money faster with IGNITE Commerce, the backbone of the most robust and efficient gym management software in the market.
A Powerful Evolution of our Best-in-Class Payment Processing and Revenue-Cycle Management Capabilities.
When it comes to member billing, point-of-sale transactions, revenue optimization and service, ABC is No. 1 for a reason. Our accurate, transparent and secure Commerce solution is the fitness club billing software that has everything a club owner needs to maximize revenue, including:
Automated billing and payment services.
Proven delinquency remediation.
Omnichannel member outreach and support.
Expert team to help increase revenue and reduce member friction.
With ABC, you can expect a 4% – 7% improvement to your collection rate.
IGNITE Commerce Products
IGNITE Commerce includes of 2 best-in-class products and services: Transact, a modern billing and payment processing platform with new levels of flexibility to create memberships and offers, and Optimize, full-service revenue cycle management where ABC efficiently manages your back office. All to help you ensure faster conversion of billings to cash.
Eliminate challenges around time zones and sales tax.
Draft payments 365 days of the year with automatic updater for credit cards and email.
Easily process and track refunds, adjustments and cancellation proration.
Include digital and corporate payors in member wallets.
Service family and group subscriptions with ease, including multiple payment types that can be shared by family.
Quickly resolve billing issues with proven 90-day delinquency remediation.
Free up resources so your team can focus on growing your business, not managing invoices and recovering dues.
Industry leading member outreach includes omnichannel follow up and communication with member retention as priority #1.
Get revenue easier and faster with improvement often as quickly as 10 to 12%+ with Credit Card and 2 to 3%+ with ACH in 90 days.
Innovative Technology, Processes & Services Designed to Support and Retain Members and Collect More Revenue Faster
INGITE Commerce is the fitness club billing software that frees up resources and delivers peace of mind. Our team of experts gets your club up and billing within 60 days from signing, and our payment processing solutions are safe, secure and PCI-compliant.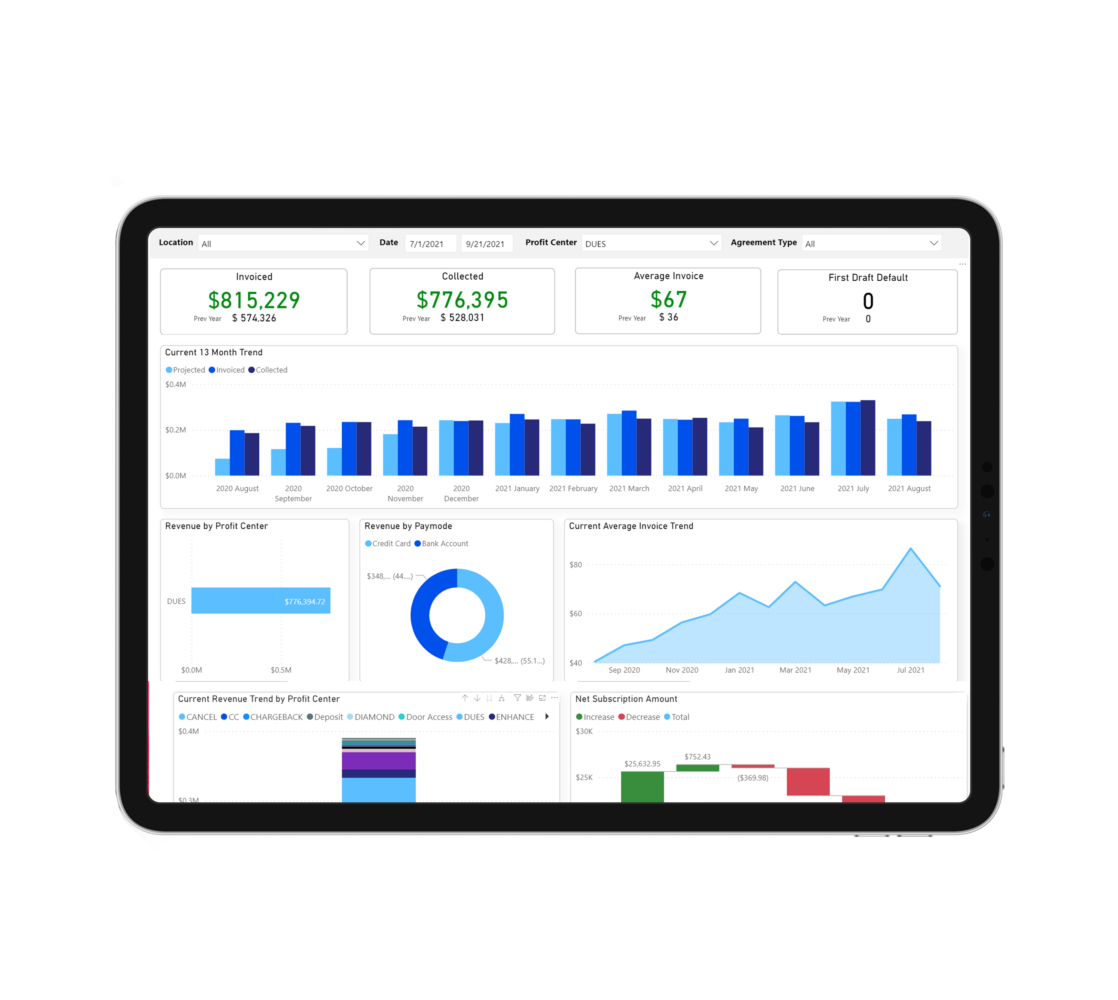 Real success stories from actual clients.
"To have a solution partner that really stands with you and helps you run your business day-to-day is incredible. I don't think there is any other company out there that has provided the level of support that ABC does. To me it's a no brainer."
"ABC helps me focus on what we are trying to do as fitness people. We're not in the billing business, we're in the fitness business."
"We decided to go with ABC over other software companies because they are the forerunner in innovation. They had robust Revenue-cycle Management expertise and were able to offer us an overall improvement in our software platform and features offered."
Experience ABC. Schedule a demo.
Our core is your strength.TM
Newsletter
Join our newsletter to learn about features and releases.